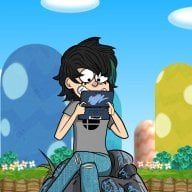 Well-Known Member
OP
Member
Joined

Apr 6, 2009
Messages

172
Trophies

0
Age

25
Website
XP
Country
One of my first post here, my first topic actually
Ok, I have seen some people editing levels with Tanooki and Reggie! Since Reggie! has not been released, so i said what te heck.
Then one day.... i was all bored, i couldn't find anything to do. So then i decided to download that new game i saw the commercial on TV of. Wii fit plus, [yeah it doesnt have to do with NSMBW level editing, but it does, just keep reading

) i had to balance board. I wanted to see if the game had some familiar files, that i knew. I didnt find any, All i found was .CARC files, so i open one in a hex editor to look at it. I found some similarities from the SZS files. If you are wondering, SZS files were used in a huge amount on mario kart wii. I also found compressed .brres files also used in mario kart wii. So i open one in the SZS modifier. It opened.
The header of the New super mario brothers wii files are just like the SZS ones. Instead of being .carc files, they were .arc. Since carc worked, i tried arc and they can be open with the SZS modified and get modified as well. I have not talked to chadderz(creator of the SZS modifier, i just helped him and made little discoveries like this one

) recently, but as soon as i do, there might be a special edition for New super mario brothers wii of the SZS modifier or just an update for easier editing on it. Remember, you can change and delete models, not just that, but you can also change textures. Since the SZS modifier was meant to be used for mario kart for the types of the files in it, since the ones in New Super mario brothers wii are a little different, its not so easy to modify the levels. So far, i had not much time to look at them, i have not tried to open an actual level, ex 1-1, i only open the whole world here.
In this case, i Open word 1, 2(the sand one), and 9 (the star one)
Heres a video:
http://www.youtube.com/watch?v=vIoBxCGmkmQ
SZS modifer download:
http://chadderz.is-a-geek.com/wiicoder/download.aspx