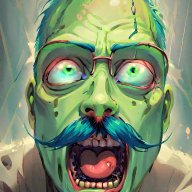 Well-Known Member
OP
Newcomer
Let me preface this with the fact that I am doing this on a brand new *NEW*3DSXL and have previously never so much as played 10 minutes on a 3DS. I am following the
https://3ds.guide/
for the NTRboot single system method. So far, it all worked! The problem is when I get to the part about finalizing setup and I need to launch the HB channel, it simply will not launch. I ender download play, bring up the Rosalina menu, misc settings, switch out for HBLauncher, close the download play app, launch it again and the screen flashes black and after a couple of seconds, I am back at the main system menu. IF any of you fine people can help shed some insight in this for me I would be very grateful.
Please, be kind and spell it out to me because I am too new to know all the terms and such yet for 3DS hacks.
Thank you to anyone who can help in advance!