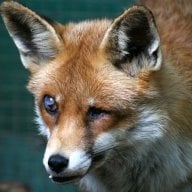 Not Dead Yet
OP
Former Staff
Joined

Jun 24, 2008
Messages

6,723
Trophies

3
Age

43
XP
Country
Welcome to the newest round of that classic game
Name the Movie!
All through the coming month we will be posting images from films and asking for you to identify them.
Those who identify them correctly will then have twelve hours to post a film of their own choosing.
In this round we're introducing a bit of a twist to the game:
In an Alphabetic Rotation round the first movie posted will have a name beginning with "A"
The next one posted should have a title begging with the letter "B", and so forth.
Multiple word titles are acceptable, so long as the first word in the title begins with the appropriate letter.
If the title begins with the word "A" or "The", these words can be dropped.
Example: "The
A
ndromeda Strain",
"The
B
reakfast Club"
Et cetera.
As always, if you successfully name the movie, please post your own image, and then send the answer to your entry to the 'Temper who posted the image you correctly identified. This previous poster will not be allowed to guess your image and will help us to know when a movie has been correctly identified.
We ask that you do not 'hotlink' to images hosted by other websites. Rather you should rename the image, and reload it to your own personal image host, such as
Photobucket
or
Imageshack.
We also like it when people keep the scores and 'movies shown this round' list updated,
but there's no penalty for forgetting this step.
A comprehensive listing of the rules can be found
in this thread.
Round Details:
Start Date: January 7
End Date: February 7
Judge: Vulpes Abnocto
Complaints and issues may either be sent to this round's judge,
or brought up in
the NTM Discussion Thread.
So without further adieu, let's play
Name That Movie!
A​