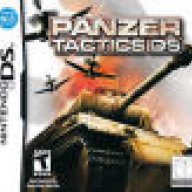 Joined

Apr 13, 2008
Messages

1,221
Trophies

0
Age

30
Location
XP
Country
Ok I don't have a
Wii
, so I clearly can't have an opinion on it you say. No, 'I' don't have one, but several friends do, and they have brought it over.
I don't have the Playstation Move, but I do have a
PS3
. I am unsure I will get a Move though.
But I do have a friend that showed me theirs.
Will I have a Kinect? Unlikely, I don't have a 360 and chances are I never will. I don't hate the games, I just have zero interest in them.
Might be not relevant, but I do know, I am hearing a lot of leaked comments about the Kinect. I don't think MS will be owning anyone.
The
Wii
was ok, but I must say, it doesn't really look interesting enough to care.
Graphically the games I saw using the Move looked alright. But again, how excited can I really get about pretending to play golf in my living room?
I would rather be on a real beach playing real volley ball with real girls that had real tits bouncing around to be honest.
But the gladiator game looked fun.
Still, I am unsure the idea will have lasting appeal.
Lasting appeal. I think these devices will likely be good for some hardware sales, but in the end, I am skeptical. Skeptical there is any serious genuine worth here.
If I had 100 bucks and tax to blow on something, I can't really say a motion device is all that high on my list.
As it goes, the
PSP
phone I heard about, apparently it won't play games? This is unconfirmed beyond a remark a friend made the other day. Just a phone? oh that is not going to be so hot.
I thought a phone optioned hand held game might actually challenge the
3DS
.
And the
3DS
still has to arrive. Seeing is believing. Some say it will be grand, others not.
I'll wait till I have one in my hands.
But motions devices, nah, I see these as being 'neat' but not long term successes.