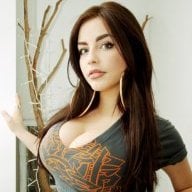 Well-Known Member
OP
Member
I'll get straight to the point. I think I messed up my account experimenting...
I used the Web activator by Sleirsgoevy on Karo218 host. I'm getting a NP-32038-6 error afterwards. Save games are not usable, this also accounts for the trophy data. I made a back-up of my save games prior to using the web activator. Is there a trick to recover the PNS account or revert back somehow. Thnx.

EDIT: I looked up my account ID by extracting a save file on my PS5. It would not let me back-up saves on the PS4 in a regular way because I was signed in as different account. Anyway.. I used the same online web activator to put back my original account ID along with the correct base64 ID and saved it. It hwas put back some information and I was able to back-up my saves again. Yet the original trophy information is not present and I still get the NP-32038-6 error when viewing trophies.