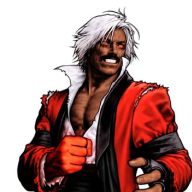 Joined

May 14, 2010
Messages

1,227
Trophies

1
Website
XP
Country
Hello everyone

I think almost everyone here on GBAtemp knows me already...
I'm the guy who makes the "New Super Mario Bros. 3 Hack"!
http://gbatemp.net/t226778-new-super-mario-bros-3-hack
I'm finished with my work "so far" and need the very last step to complete the hack!!
An intro! It must not be animated or something else, I only want to put a text inside!
The intro should appear before the Nintendo logo!
For the upper and lower screen of the DS!
I'm sure, thousands of members here are waiting for my final patch, so it would be cool to help me out fast

I'm not a coder nor haved coed anything in my life (just some C++ but thats useless here)
So, if you can help me, then write it so that every noob understand it


*Sorry for the bad english, but it should be enough to understand my request, shouldn't it!?
Thanks in advance!!
SKJmin