maketens v0.04
Update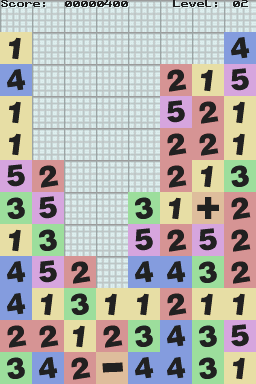 maketens, the
DS
homebrew game where you're supposed to connect numbers to add up to the number 10 has been updated. New in this version are difficulty settings, power-ups and a scoring system.
QUOTE(Changelog:) said:

- Power up tiles - plus, minus and bomb.
- Difficulty level select.
- In game levels - numbers advance faster the higher the level you're on.
- Basic scoring.


Download

Source

Discuss