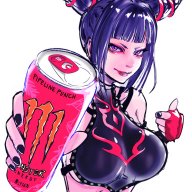 Joined

Sep 28, 2021
Messages

4
Trophies

0
Age

24
XP
Country
(TL;DR) > I need someone to model Swap the player Model with Hex Maniac model, looking
to pay 100USD.
I found a tutorial on model swapping from "GameBanana," but I'm way too much of a smooth-brain to figure it out. I've seen the player model be replaced with Rayquaza's model so I assume it's possible. Below are the instructions I tried to follow.
Locations of models, textures, etc.

​
Pokemon Models are in a/0/0/8
Trainer Overworlds are in a/0/2/1
Trainer Battle Models are in a/1/3/3
Trainer mugshot images are in a/1/6/0
Map models are in a/0/3/9

Map Textures are in a/0/1/4
Model Swapping

​
After the game is done extracting, there should some files and folders. There will be a folder called "ExtractedRomFS" open that folder. There will be a folder called "a" open it.
Go to the folder with the files you want to use to model swap. There should be files inside of it with numbers for names. Open pk3ds and go to misc tools, then (de) compress LZ11. Select the number file that has the models you want to swap, and it will decompress them. (depending on how big the file is this may take awhile.)
Find the two files that you want to model swap, (information on item locations above the guide,) and make backups of them. Make 2 backups of the model you are swapping to replace the old model, and one backup of the model that you are replacing with the new model. On one of the backups for the model that is replacing the old model, rename it the name of the model you are replacing.
Copy the file of the model you renamed, and paste it into your folder with all the models. When the computer asks to replace the old file, say yes.
Use Garctool to repack the folder by dragging it in Garctool and clicking process. This may take awhile.