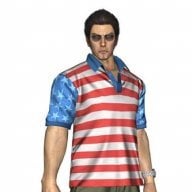 Active Member
OP
Newcomer
Joined

Feb 3, 2021
Messages

33
Trophies

0
Age

34
XP
Country
INTRODUCTION
Hey there everyone!
I've been extremely excited to finally be able to put this up. Basically we are doing a 100% English localisation project for Kurohyou 2, the sequel to the forgotten Japanese only, Yakuza/RGG spinoff. This project started properly in February, 2021 after being very impressed with Aegehn and his team's work on the original game's English patch.

This is our first project, none of us really had explicit translation/rom hacking experience but we really hope you enjoy the finished product and this great game that has been inaccessible for so many years.

Our release date is currently set to be the 7th of January and at launch we are expecting to have the game fully in English with the exception of hostesses (this is subject to change of course). The main story and substories will be fully done though.

TRAILER
THE TEAM

I'm very lucky to have such talented people to work with. Under our team name of K4L we have:
AugmentedSmoke: Project Lead and Translation Lead
Ateru Michino: Technical Lead and Translation
DarthYoshimitsu: Art Lead, Playtesting
Kazzy: Playtesting
Itsuzai: Playtesting

On top of that, we also need to give a huge thank you to people who this project literally wouldn't have been possible without such as:
Artart, for creating a lot of the tools we needed to translate the game
FlyingClimber, (who worked on the first patch) for technical help and general support
TheMrIron2, who helped with countless issues
Coaster, Potato, Landeyx and the rest of the Yakuza subreddit Discord server
The PSP Homebrew Community Discord server
noneucat, for help with technical inspiration
And of course another big thank you to Aeghen, FShadow, KHHSubs and FlyingClimber for not only the first patch, but the inspiration for us to then work on our own.

FAQ

- Will I be able to play this on real hardware? Yes!

- Is it important to play the first game beforehand? Yes, but there is a story catchup feature.

- Does Kiryu appear in this game? ...Kindof.

- What's the difference between a translation and a localisation? Far too big of a question for this space but basically a localisation makes an effort to adapt things like jokes, cultural references, etc. for the target audience. That being said, we have tried our best to keep the integrity of the original work.

- Why does the game use non-US English? In our daily lives we use non-US English so that's what we are comfortable with. We have tried to make sure that the game is understandable for all different kinds of English speakers though.

- Are you guys going to work on Kurohyou 1 at some stage? Yes, that is our next project and hopefully we will have some news about it sometime soon.

- Are you guys looking for more help? Always! Please send me a DM if you have technical knowledge, especially if it's regarding the PSP or general romhacking. We'd love to hear from you!

- Why not wait until everything is done before announcing it? We wanted to give players a chance to play the game's main story and the vast majority of side content since it is already very close to completion. Hostesses and other things that are not 100% done will be finished shortly after release.

- Do I need to own an original copy of Kurohyou 2 to play this? Yes, you will need to dump an ISO of your own copy of the game and then apply the patch to be able to play it.

- There are visual errors on PPSSPP. How can I fix this? Unfortunately the visual errors are something we cannot fix although we would very much like to.

- Why 'Kurohyou' instead of Black Panther? It was just a personal preference choice to not translate the title literally.

- Will multiplayer be playable in English? Currently there are no plans to translate the multiplayer portion of the game since its local play only. If there is demand we may change our minds though.

THANK YOU

We wanted to thank you from the bottom of our hearts for keeping Kurohyou alive and we really hope you enjoy our work as well as this amazing game! If there are any questions you have, please let us know and I'll answer as best I can.