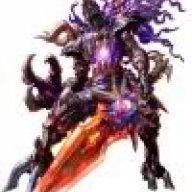 Joined

Apr 15, 2009
Messages

183
Trophies

0
Age

30
Location
XP
Country
and.. i got the following
WARNING: SPOILER INSIDE
(show)
(hide)
Authors: deufeufeu and geunt
Progress: Most of the game has been translated.
How to get it working on DSTT:
PATCHER! HERE
And for all the people not getting the tut, heres a more simplified version:
1- Download the latest DPS patch from here:
http://deufeufeu.free.fr/wiki/index.php?ti...anslation#Patch
2- Download DPSPATCHER (HERE:
http://st.free.fr/phpmyvisites.php?url=htt...ILE:dpspatcher)
And patch a clean rom of JUS (You need to have 2 clean roms, after patching, one clean one patched).
3- Rename the clean rom to: old.nds and the patched one to: translated.nds.
4- Download my patcher from the main post (The first one) and run the .bat inside (Also, you need to have this .bat, ndstool.exe and both roms on the same folder).
5- There, it should work now. You have a new rom, and the other two got deleted. So, now, go and play.
Topic
Patch
but.. the link isn't working for the download of the latest dps patch, and i've gone through google searching for any other means of downloading it. I'm a complete n00b when it comes to hacking and translations, so I don't know much but a nudge in the right direction as to where I could find it would be nice.