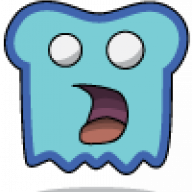 Well-Known Member
OP
Member
Joined

Feb 26, 2009
Messages

257
Trophies

0
Age

40
Location
Website
XP
Country
Ok. So I had been trolling these forums for a while trying to see if someone would post a review of the iTouch2. I realize it's relatively new. I just got mine on Saturday, so figured I'd share my experience for anyone wondering if this is a good card (especially since we're at the cusp of so many coming out soon).

For reference, I should disclaim that the only other card I have experience with is the R4 - which by the way, was a great experience and I plan on using that card with my older DS phat still. I bought the iTouch2 specifically for use in my new DSi.

Source: I ordered my cart from stuffs4kids.com and paid 5 bucks extra to get the priority shipping (standard was free). This ended up costing around $30 US dollars. I couldn't be bothered to order overseas just to save 15 bucks. Ordered the cart on Wednesday and got it on Saturday (from NJ to IL).

The box is very tiny, came with the card of course, and the itty bitty adapter. Very small, could actually lose it if one were not careful. I recommend sticking it in a drawer as soon as possible. So I got the card out and stuck in my pre-prepared 8 GB sandick microSDHC card, which I had been crafting in anticipation of the iTouch2's arrival.

Started up the DSi and the Slot-1 channel revealed the IT logo (i touch). Click. Loaded a little slow, but got to the menu. Bear in mind my microSD has about 6/8 of the gigs filled up with games and music.

Navigating the menu was a little slow as well, with some delay between when I made a selection and the GUI showed me the change. Again, this may be because of the size of the card, but it's nice to know it does work at least. I really should try out my 2GB kingston (japan) some time though. When I'm not busy just PLAYING the games. Which I suppose is the main point with this little review: the thing works on the DSi and it plays games.

A nice feature of the iTouch2 is that it shows the icons of each of the games when you are browsing, which is a nice visual way to identify the games, especially if you're lazy like me and don't rename the files from the sometimes bizarre ways they arrive. (such as including the name of whomever dumped the game- at the beginning of the file name). Also, the software remembers the directory and file you were last hovering over before you left it, so that if you turn off and come back later, you don't have to sort through a bunch of folders (assuming you have a setup with folders) to get to what you most likely are going to want to play again (again, assuming you play the same game twice in a row. i.e. you are not completely ADHD riddled).

I could not get Henry Hatsworth to boot up. I had this problem on the R4 and attributed it to it just not working on the card (I had made greater efforts to get games to work on the R4 but HH I didn't bother). But it's possible it was just a bad file.

I did not notice any slow downs during game sessions I played. Download play also worked. Some of the games I tested out: Lego Star Wars: The Complete Saga, The Dark Spire, Mario Party.

At one point I was trying to adjust the volume while playing the Dark Spire, and the game just hung. Closing the lid didn't even disable the screens. I rebooted the system and the Slot-1 Channel was empty, indicating there was no game in there. I reseated the microSD into the card, and reinserted the card and made sure to kind of push down a bit on both. Then it worked fine. Haven't had that happen but the one time. But that was concerning. I hope it doesn't happen anymore.

Firmware comes with moonshell, which worked but not without showing a few error messages. Not sure what that is about. But it did work.

All in all, I'm pretty satisfied with my purchase. I sort of wish the main menu operated more quickly (my R4 was super fast), but again, it could be the sheer volume or stuff on the card. The fact that I can have 8GB of stuff on my DSi is pretty much enough payoff to not care about having a super fast flashcart. I think this product is probably priced correctly, and you get what you pay for. While I sort of wish I'd waited for a higher-end cart, I guess I don't really care that much. Case in point, my R4 did everything I needed/wanted it to, and it was super cheap. If this card (which was pretty cheap, considering I paid a lot more because of my lack of patience) manages to play all the games I want, then I won't regret not waiting for the M3 Real i or whatever it is to be called.

Bottom line - if you are fiending to play backups on your DSi, the iTouch2 is a viable option. It's available now and costs less the price of a real game.