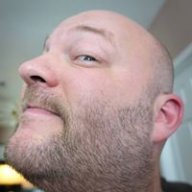 Joined

Aug 16, 2018
Messages

1
Trophies

0
Age

36
XP
Country
How goes it folks. Heres my situation. I am running FW 5.1.0 using SXOS. I have downloaded and put the HBMENU.nro and the appstore on my microSD with the NRO in the root and the appstore in the \switch folder as required. Currently when I boot into SXOS I can go to the homebrew section and see the app store. I CAN click on the appstore and get it running. However, once it is up and running both joycons become un-responsive. I can not control the menu system nor can i use the touchscreen BUT, if i press the home button it will take me back out to the main home screen so the system is not locked up. This also happened when i manually but on the RetroNX NRO as well. It would fire up and become unresponsive completely however the home button would take me back to the home screen as it is supposed to.

Anyone else experiencing this "bug"? Is there a fix?

Thanks for the replies!

EDIT-- all other functionality of SXOS is working. I am able to load backups with no problem and the system works as it should...For some reason this is only happening with anything Homebrew related. This is obviously shooting down my dreams of emulation without having to boot directly into some other option. Trying to keep everything accessible via home brew. As for my SD Card it is formatted in exFAT. I dont know if that is having an issue with homebrew or not but i figured i would mention it...although i don't see why that would affect my joycon useability only on homebrew apps.