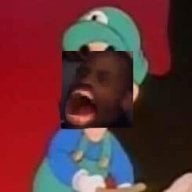 Joined

Aug 8, 2015
Messages

34
Trophies

0
Age

22
Location
XP
Country
*
*
*
*
*
*
Apple Pie Recipe

Ingredients
Pastry:
3/4 cup (175 mL) shortening
3 tbsp (45 mL) butter, softened
2-1/4 cups (550 mL) all-purpose flour
3/4 tsp (4 mL) salt
1/2 cup (125 mL) Ice water
Filling:
8 cups (2 L) thinly sliced peeled tart apples, (2-1/4 lb/ 1. 12 kg)
2 tbsp (25 mL) lemon juice
1/2 cup (125 mL) granulated sugar
3 tbsp (45 mL) all-purpose flour
1/2 tsp (2 mL) cinnamon
Glaze:
1 egg yolk
2 tsp (10 mL) granulated sugar
Preparation
1. In bowl, beat shortening with butter until smooth; stir in flour and salt until coarse and ragged looking. Pour in water all at once; stir until loose dough forms. With floured hands, gather into 2 balls. On well-floured surface, gently knead each into 3/4-inch (2 cm) thick disc. Wrap and refrigerate for at least 1 hour or until chilled.
2. On well-floured pastry cloth or work surface and using stockinette-covered or well-floured rolling pin, roll out 1 piece of dough from centre, lifting pin at edge to maintain even thickness. Turn rolling pin clockwise 90 degrees. Repeat rolling out and turning dough until in 13-inch (33 cm) circle.
3. Loosely roll dough around rolling pin; unroll into 9-inch (23 cm) pie plate. Using sharp knife, trim edge even with pie plate.
Filling: In large bowl, toss apples with lemon juice. Stir together sugar, flour and cinnamon; sprinkle over apples and toss until coated. Scrape into pie shell. Brush pastry rim with water.
4. Roll out remaining dough to same-size circle. Using rolling pin, drape over apples, without stretching dough. Trim, leaving 3/4-inch (2 cm) overhang. Gently lift bottom pastry rim and fold overhang under rim; press together to seal. Tilt sealed pastry rim up from pie plate at 45-degree angle.
5. With hand on outside of tilted pastry rim and using thumb and bent index finger, gently twist rim to form scalloped edge. With small decorative cutter or tip of sharp knife, cut steam vents in centre of pie.
6. Whisk yolk with 1 tbsp (15 mL) water; brush over crust. Sprinkle with sugar. Bake in bottom third of 425°F (220°C) oven for 15 minutes. Reduce heat to 350°F (180°C); bake for 40 minutes or until golden, filling is bubbly and apples are soft when pierced with knife through vent. Let cool on rack.
Additional Information:
Variation:
Cranberry Apple Filling: Use 2 cups (500 mL) fresh or frozen cranberries instead of 2 cups (500 mL) apples. Omit lemon juice. Increase flour to 1/4 cup (50 mL). Reduce cinnamon to 1/4 tsp (1 mL). Add 1/4 tsp (1 mL) nutmeg.
Tips:
Unbaked pastry can be refrigerated for up to 5 days or frozen for up to 2 weeks.
Tart baking apples Include Mutsu and Northern Spy; sweet-tart Idared is also a good choice.
Servings:
8