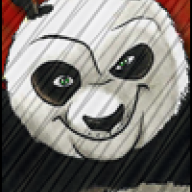 Joined

May 3, 2009
Messages

1,295
Trophies

0
Age

30
Website
XP
Country
Well I recently spent a day working on my friends iPhone 4 and thought I might as well share my experience and work.
Now to begin a few years back I wanted to make the iPod stream on the TV. I spent months going through cables and connectors and none of them worked.
Until I found a solution just when I was about to give up.
Step 1: Jailbreak iDevice (Note: iPhone and iPod work)
Step 2: Search TV Out and pick Display Out. Display Out is a setting that can be found in settings. It enables the streaming. I formerly used TV Out but that's no longer found on Cydia.
Also Display Out might be highlighted in blue if that's the case either decide to pay for it or get a ripped version. Both are same and work fine but one costs money while the other is the pirated copy. I will not explain how to get it free. If you know a thing or 2 about cydia you will figure it out. I added a known source who pirates everything and makes it free off of Cydia.
Step 3: Preferably Best Buy because that is where I got mine. Anyways go to Best Buy and get a iDevice Dock AV Connector. It's not meant for tv streaming its supposed to be for music but with cydia and display out it can be used to stream. I got a bundle which was in white and it came with a few dockings such as iPhone or iPod or even iPad connectors you attach to the dock. It also came with a charger you put in the back of the dock and you can charge at the same time while streaming. There also are 2 ports one for AV cable and the other one is a cable... I can't recall off the top of my head but the AV cable is what you should use. Anyway I hope you can find it. They might not sell docks anymore. When I got it mine costed 60. A few months back found the same thing in the same store for 25 bucks. Yeah so have fun.
Possibilities: I am going to explain why this is such a cool ability you can do with your iDevice.
Possibility: 1 Let's say you like anime. Of course most people here do. I have Oplayer so I download anime directly onto that then play them via tv using the steaming method. Works like a charm and it's awesome.
Possibility: 2 Let's say you want to watch a YouTube video. Of course some people might have YouTube boxes now that have YouTube feature but yes this can stream YouTube videos.
Possibility: 3 Now this may not apply for all. For anybody Turkish this might make you happy. Well my parents miss the country they were born and raised in so of course when I learned this I relieved them. Anyways some apps on the App store allow users to watch live tv. Now for me lets say I download ATV(Turkish Channel). I decide to stream it. Yeah this can be streamed as well. It's overall awesome. My mother no shows off to all her friends nowadays that their friends are paying for service to watch Turkish channels while I set up a free method.
Possibility: 4 Now this will grab interest. This I did all by myself and figured out. So I am into movies first off. Can't buy me I'm tight on money so don't flame me. I found a website that encodes and converts latest BluRay quality movies into universal 480 resolution mp4 quality. Yeah I sync em onto the iPod and stream em on tv. I watched Avengers on tv than most people watched it in theaters for example.
Anyways short and simple don't rip on this streaming though iDevices have so much possibility. If you have any questions ask away.