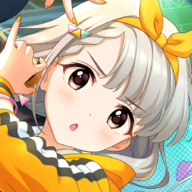 Joined

Oct 28, 2021
Messages

1
Trophies

0
XP
Country
I'm trying to translate a Switch game (Tsukihime -A piece of blue glass moon-), the file is NSP.
I have tried using various programs:
T7n2phzBx4ePwJUO8AwMVnViYa5Pot6p38tDE6nPe47dQ/d0bW72KSx+fS2Xa35YyJukvcVWPWWEywRLrnW7YUEGhx6C+kZ/5bqmB9hyFKRYhPp1/rzUZScCiCuQxSay
g4489sjj1KU63YSDIQIw4q13TOcnTNzYqDrgRqqQh4d5Kc2VMNQqNGfECmgirESkvykXY4MtpAfJRhBgQP9D1YsWTKqLWnqrZ2BLo03CxE6JoVUiDD/I30Tu3Up62XUl
(for decrypt the links use Encrypt & Decrypt Text Online)
the second link is the one I used the most (Unpackv2.zip), but when I try to extract the files as on the page:
View attachment 282041
It puts all that to me and I do not understand very well why, since in the same folder I have the keys.txt that the page asks.
the program extract some files but none that contain the texts or information from within the game.
if someone is so kind to help me I would appreciate it very much, thanks!