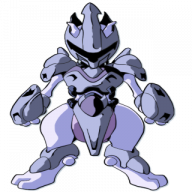 Well-Known Member
OP
Member
Joined

Mar 26, 2011
Messages

4,651
Trophies

0
XP
Country
Hey
SO usually I make a lot of random topics here on temp
most of the times with hardly any solution or responses.. but I guess I will still stick to temp lol.
Lets get to the point.
I have no disabilities. But when it comes to technical stuff.. I am REALLY bad. Technical stuff as in things involving manual work, puzzles, building things(putting a computer together, heck.. following simple instructions to put a small table or chair together), not good with screws, you get my point. All these little things that almost everyone can do.
Now, the funny thing is, I am a biomedical scientist and when it comes to practical exercises in the lab, I am pretty good with it.
But I just feel extremely frustrated as to how bad I am with this basic things. Struggle with little things like taking out the sim card from a phone or putting it back together. That might be a little exaggerated but you get my point
I am particularly interested to improve in the IT department. Building computers together, taking apart, and things like that.
Searched online and found QUITE a lot of different courses actually. Not just computer based but also other things like DIY courses, photography, home DIY, many different things. With the cost of those courses being between £50 to £500. Certified from colleges/universities throughout london.
My question is, will those really help me improve my skills? I have always been book smart but I considered myself a technical retard
due to my struggle with puzzles, basic things and putting things together lol.