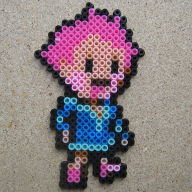 GBAtemp's Backup Reminder + Fearless Testing Sina
OP
Member
Joined

Mar 28, 2018
Messages

3,294
Trophies

2
XP
Country
You all know this is EOF and therefore not serious. I hope search engines to not try to give this any form of meaning.
For any random visitor coming from a search engine:
This is not a real tutorial. This is dangerous nonsense!
It comes from my frustration over people randomly deleting things on errors.
==================
Tutorial for solving any error on the 3DS
So. You are here because you encountered an error with your 3DS. Like, for example this one: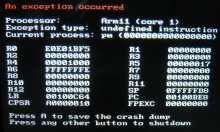 Do not do anything stupid like this: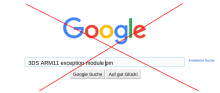 Step 1
Format your SD. Always a good idea to have a fresh start.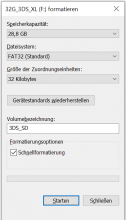 If your 3DS or 2DS does not turn on after this and only lights up the blue LED for some seconds, go directly to Step 4.
Step 2
Your SD maybe clean now, but this didn't do the trick, right? There is more to clean up. Format your 3DS! Go back to factory defaults! Ignore any warnings about data loss; don't even read them!

Step 3
This didn't solve your problem? Now you noticed the custom firmware is still there? I can help you with that. Get rid of the CFW! Do not pay attention to the red screen trying to scare you.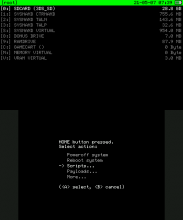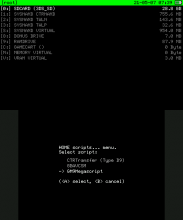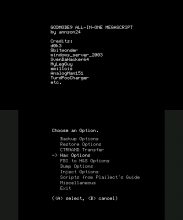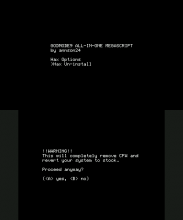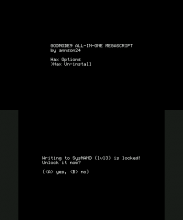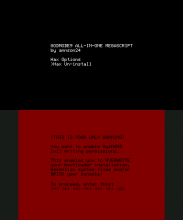 Step 4
Now you deleted everything and notice you lost your save data, your games and everything or your console is softbricked. Maybe the steps 1-3 weren't such a good idea after all… Solution: Fill out the form on https://gbatemp.net/register and once you have your account, create a new thread with a non-descriptive title. Say you accidentally deleted your SD and bricked your console. Nobody will notice it wasn't accidentally. Use some exclamation marks !! to get the attention faster.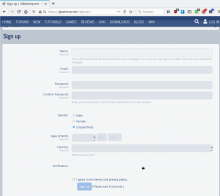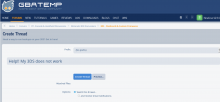 ==========================
Notes:
I realize that uninstalling CFW would actually get rid of the problem with pm in outdated Luma3DS on latest firmware. I just chose this error because it was so easy to provoke.
No, I didn't create some duplicate dummy account! The Screenshot with NewUser1234 (to my knowledge such an account does not exist). Just saved the page and edited the html to show "NewUser1234" instead of "KleinesSinchen"