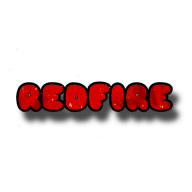 Joined

May 26, 2020
Messages

97
Trophies

0
Age

23
Website
XP
Country
Hello, Guys! Welcome back to mrt84! Today I am going to do a tutorial on How To Create Custom Internet Forwader Channels.

A few things you need:

Internet Channel

ModMii

CustomizeMii

1. Creating a Custom Internet Forwader DOL file

Run ModMii.exe, type "I" following the word "Agree". Press "A' for Advance Downloads (DOL/ISO Builder). Press "F". Chosse either "Dol" or "iSO". I recommend you chosse "Dol". Enter the Website URL that you want to chosse. & then press "Enter". & then Name your ".dol" to something for Example "Wiibrew". & then Press "1" press "D" for Download" & press "Y" for Yes.

2. Converting a DOL into WAD/Moddifying Icons & Banners.

Go to "CustomizeMii" & chosse a BASE WAD that you want to chosse go to "Title" & Change the Channel title to something. Next to go "Options" Click on "Broswe" by clicking "Load DOL" & chosse the DOL file that you just created the DOL can be found in "C:/ModMii/COPY_TO_SD/DOL/exaample.dol". You can now modify it's icons & banners once yourdone go head & "CREATE WAD". & then save it to your SD Card or USB,

1. Install your Custom URL WAD on your Wii.
Before installing make sure you have Priiloader installed on your Wii. Before attempting this.