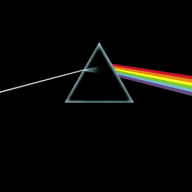 Well-Known Member
OP
Member
Well as the title says, Hi. Figured I should post this here as I've been putting my oar in on a couple of threads after visiting in silence since, well since GBAtemp started really.
I'm a self-confessed tech junkie. Been in the game since pong first got released in home "console" format and my parents bought me it, creating a monster
.
I loves me console collection, todays purchase of a N3DS XL brings it up to about 34. They're mostly set up in my office at home (except the 3 current gen consoles, they're downstairs,) still play pretty much all of them with the exception of my old Grandstand TV Game 3600 which resides in a box in the attic along with some ancient tabletop style games from the 70's. Y'know, Simon, Space Invaders, that sort of stuff and some old computers.
I take seriously heavy medication so I waffle on, as you'll have guessed by now. Luckily I've got thick skin so feel free to rip me one when I drag on for too long.
Ask me anything I'm an open book, I'll help anyone when I can with whatever I can (oh, as a side note. I used to be a news editor for Home Cinema Choice/AvForums, just in the highly unlikely event you ever need a hand around here.) make seriously bad jokes a lot and probably annoy far too many of you
See you in the forums.