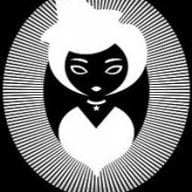 Active Member
OP
Newcomer
Joined

Jul 3, 2021
Messages

30
Trophies

0
XP
Country
hey everyone,
im quite new to the scene and have been browsing forums for quite some time now. Theres a lot of old threads, guides , video-
tutorials
and stuff but nothing really helped me fix my problem so far.
So, here is the situation: I have multiple 3DS consoles. A few regular clean Old3DS, another clean New3DS and one New3DS that is hacked, got Luma installed, FBI, Godmode and all that stuff.
The most important and last one, is a New3DS too, XL, zelda hyrule edition with IPS in very good condition. It has
no cfw
installed and runs "Ver. 11.0.0-33E". Im able to launch homebrew launcher via soundhax and backup saves and start ftp Really served me well and its the only one i really care about. Now, the problem is that there is a lot of data on its sd card i want to get decrypted in order to get it to work in citra. I have decrypted my own game cartridges of pokemon ORAS and got it to work, imported that save file from that original 3DS and it all works fine now, except, im missing those battle videos stored on that sd card which are encrypted.
As far as i know, its possible to obtain that key using some kind of brute force method involving your friend code and that 32-digit "ID0".
Most of the guides refer to that "brute force movable"-website, but that service is not available anymore.
Im not exactly experienced when it comes to that stuff. The only way i can see is to install cfw on that very console too.. but i actually never wanted to do that :/
Is there somebody around who can help me there? Is there a working method i can get that movable.sed myself without having to install a custom firmware on that device? Or maybe that isnt really necessary in my case?
I know that im quite late with all that stuff, but thank you so much for anyone willing to help me out.