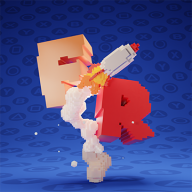 Joined

Sep 1, 2019
Messages

11
Trophies

0
Website
XP
Country
I don't have a very long intro really, I've only ever really been into modding ever since I got a
3DS
back in 2014. So my history isn't that deep but I hope it serves as a competent Intro!
My name is Kid, and I'm from all the way here in Asia
My top 3 favorite games are
Celeste
Shadow of The Colossus
Breath of The Wild
I'm totally up for any RPG or Platformer games
Every single console I've modded so far (Except one) has ended up in a complete brick after about a year (Makes me very sad so I hope somebody can help me remedy this problem )
I am not good at fighter games (But somehow I won a SFV Tournament)
I absolutely love tearing apart unused and unloved technology and putting them back together
My favorite anime is Kyoukai no Kanata (Or Tenki no Ko)
I am a weeb (As previously mentioned)
I'm a Nintendo Boi (Though I do like my PS2 games)
I love making friends (I hope I can make some here!)
And I have never left my country.
That's all from me for now, I hope you'll have me and in the future, I hope to help people more than those that have helped me on this forum already. Thanks very much!