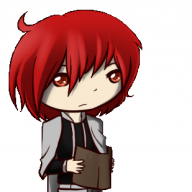 Joined

Jul 5, 2009
Messages

724
Trophies

0
Age

27
Location
XP
Country

The world wide web has been going Xbox – or more specifically – Halo 4 crazy today. Withleaked images from the new Halo 4 game being shown earlier today, Microsoft and game makers 343 Industries have released a new preview video of the highly anticipated, yet extremely mysterious Halo 4 video game. The next release in the Halo franchise is tipped to hit our shelves sometime before the holiday season and will bring the iconic Master Chief back to the forefront of gaming, intended to launch the 'Halo Reclaimer Trilogy'.

With video games being such big business these days, the official preview from Microsoft and 343 doesn't disappoint, bringing the cinematic excitement that we have all come to expect from such an important game. However, the preview video does more than bring visual excellence to the table, as it features some insights into the development process with interviews coming from the team involved and also highlights the new multiplayer gameplay modes and the updated Battle Rifle that exists within Halo 4.

"Halo has a magical feel to it, which is unlike any other game" says 343i's Creative Director Josh Holmes, obviously confident that they have stamped their own authority on the Halo franchise since taking over development from Bungie. 343 Industries are keen to preserve the legacy that the Halo franchise has already set, while trying to build and making the game bigger and better for fans. Holmes makes a bold statement, which is sure to excite gaming fans, "one of the things we wanted to do, was really introduce a threat that is beyond anything that Master Chief has faced before".

The tried and tested Battle Rifle makes a reappearance in Halo 4, which is the "old burst fire, precision weapon that they know and love" as well as all weapons, vehicles and enemies being dramatically updated. The multiplayer universe has been entirely created from scratch and in no way is recycled from the campaign mission. The team behind Halo are keen to stress that the multiplayer levels have been purposely created in an attempt to breed competitive online matches.

With extraordinary attention to detail being paid to every aspect of the game, 343 Industries have clearly made Halo 4 their own game while staying true, and paying homage to the excellent work of their predecessors. Halo 4 is a new game, with new features, a new gaming engine and revamped look and feel – but it is still Halo.
http://www.redmondpie.com/halo-4-official-first-look-trailer-video/




I can't wait!