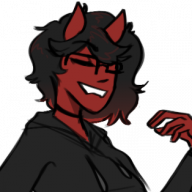 Ashley | Developer | Trans
OP
Member
Joined

Mar 26, 2014
Messages

1,773
Trophies

1
Age

23
Location
Website
XP
Country
Wii

U

Hacking for
Beginners
Rev 4.6
​

Introduction:
Want to get the latest and Greatest Homebrew Experience
on your Wii U? Well, this guide will go step-by-step to get you going!

Performing the Following WILL Void your Warranty!!
Note: I am not Responsable for any Damage done to your
System. Such as; Bricking, Soft-bricking, or damaging Internal
Components or Software. Please proceed with the caution.
Note: Please be cautious when using Mods Online, or posting Online (MiiVerse);
this can Result in you NNID being banned, and not being able to be used!

What you'll need:

Supported Firmwares: 5.3.2, 5.4.0, 5.5.X
Support Firmwares for HBL: 3.0.0, 3.1.0, 4.0.0, 4.1.0, 5.0.0, 5.1.0, 5.3.2, 5.4.0, 5.5.0, 5.5.1
A Wii U (8GB or 32GB)

An SD Card (Preferably 4GB or more; Class 4 or Higher; Needs to be FAT32, and 64k File Cluster)

A Computer (With an SD Card port or an Adapter)

The latest Version of Java
Internet Access (Make sure to block System Update Servers; Click here to learn More)
Starter-pack (Includes Self-hosting files; you'll need 7zip or Winrar)

Let's Begin:
NOTE: You can now use SimpliiU to perform all these steps, which means this thread will no longer be supported and is rather pointless; thread.
First off, download the Starter-pack and Extract the corresponding folders to your SD Card



Self-hosting Method:
Right click the Self Hosting folder (After extraction) while holding Shift, then Click open new Command Prompt window.

Now type the Following "Java -jar HaxServer.jar" -- make sure you have Java installed, and type the command without the quotes.

Now, a

Java window

should appear; to find your IP Address, open a new Command Prompt (Winkey + R; then type "cmd" and press enter); now type "ipconfig", and look for the IPv4 address. That'll be the address you need (Your Computers IP).





Start the internet browser on your Wii U (Make sure your SD card is inserted); and Configure some bookmarks with the following address': "

YOURIP

/hax?kexploit10" & "

YOURIP

/hax?

launcher

"; Of Course replace "

YOURIP

" with the IPv4 address of your Computer

Now launch the Kexploit bookmark, and you should see a Illuminati symbol, and it'll close shortly afterwards.
Now re-open the Internet Browser, and goto the bookmark with the 'launcher' URL. Now, the Homebrew launcher is now loaded!
Video Coverage (For Exploit & Loadiine):
Subscribe to me Via YouTube to receive Updates, Tuto's, and News.
Loadiine.ovh Method:
Type in the URL bar of the Wii U's Internet Browser "loadiine.ovh", and save it as a Bookmark.
You can also, reconfigure a Bookmark with the URL above.
Select the option "Homebrew Launcher 1.2 RC3", and select Auto-boot if you wish.
Auto-boot, will automatically load the Prefered option.
Now launch! (By pressing Submit)

Congrats, that was the easiest way; and it didn't take long...no self-hosting either!
Alternatives:
How to setup Loadiine:
This was partly covered in the 2nd Video, although I'll explain it
step-by-step.
In order to get Wii U Games, i recommend Downloading them, but that's your decision. You can also Rip them using DDD (Tuto Below).

Open your File Explorer, and navigate to your SD Card (Should have all the files on it)

Go inside the 'wiiu' folder, then create a Folder called "games".

Now, in order to have games, we need their corresponding folders.

First, create a folder like this "GAMES NAME [TITLEID]", or a better example: "Super Mario 3D World [ARDP01]"

Now, it depends on whether you downloaded a .zip or .rar, or even a .iso. But, just extract the archive using 7zip or Winrar (Links above) to the Folder you created. There should be a "code, content, and meta: folder(s).

Now, repeat if you have any more games. To find a title id, click here.
How to dump Games:
First off, you need to download DDD (You can find it on the Homebrew App Store, or download it here)
The starterpack should contain a folder called "Self hosting" and a folder called "ddd-titledumper_GUI_v0.0.5"

Launch the .exe file called "ddd and Title Dumper GUI"

The basic way to dump a game, is to just check 'Full game'

Change the path (Dump path) to the Directory you wish for the game to be dumped to.

Now press 'Start Dump'

On your Wii U, goto the Homebrew Launcher, and load DDD.

Use the D-pad to change the IP address of your PC (Should be displayed in the Dumping application). Up-Increase Number, Down-Decrease Number, Left/Right change pointer location.

Then, press (A)

DDD while close to Mii Maker, close it.

Now, launch the game you wish to dump. For me it's Super Smash Bros.

Now wait, patiently (Depends on how large the game is)


How to setup Saviine:
Download Saviine via the Homebrew App Store (Through the HBL)

Download the Full-package here

Start Saviine

Start Saviine Server (In the Server folder, then Run dump.bat)

Insert the disk you wish to dump said save(s)

On your Wii U, change the IP Address to the IP of your PC

The Dump (By pressing "A" to Start the Disk, or X to return to the System menu, but keep the Saviine running in the Background)
For Injecting, run the inject.bat on your Computer

Then perform the same steps on your Wii U
List:
Loadiine GX2 (0.3-Nightly)

Wii U App-store

Homebrew Launcher (1.2RC3)
Preview:
Credits
GNU GPL License
FAQ:
I get an Error Saying "MountFS Failed"; make sure your SD Card is inserted, Formated as Fat32, and is also not in ReadOnly mode!
I get an Error saying "Race Attack Failed"; once again, make sure the SD card is inserted, and did you load the kexploit10 URL, not kexploit30, or the launcher.
My Games aren't showing up in Loadiine GX2; make sure you have the Directories set up correctly (Covered in the Second Video)
My Games don't load or Crash; make sure that the Games folders are set up correctly. Ex: "THAT GAME [00ABC]" & Should contain the "Content, meta, and Code" folders. Also, make sure that your Game is supported by Loadiine (See the Compatibility list)
How do i format my SDXC card; use GUI format, or SD Formatter.
If you have any other Questions, please comment below.