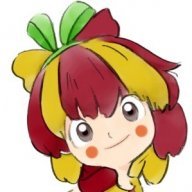 Well-Known Member
OP
Member
Joined

Oct 14, 2013
Messages

260
Trophies

0
XP
Country
I am backing up updates and repacking them to cumulative updates instead of incremental which Sony most of the time do, but I dont know if I can post here and I am not available all the time to send private links, so I wil try to post the link of my folder here and if it is not allowed, I am sorry.
Of course it requires a modded PS3 to install.
The PS3 has updates packed most of the time in incremental format, meaning that it installs added files and replaces existing ones in a specific order, the issue is that for modded systems there is no easy way to "queue" these updates like you would updating originally, you have to manually click on the 2.01 patch, 2.02 patch, 2.03 patch and so on. What I did was unpacked all updates from 2.01 to 2.10, merged them and repacked them as cumulative, meaning that as soon as you install the GT5XL game data required, you can install this one to jump right from 2.00 that is from the game disc to 2.10 without having to install 10 update packages in sequence.
Other advantage of cumulative updates is that it stores fewer redundant files so I can save some space in this account to store more update files.
Incremental updates sometimes change existing files of the game , it is completely normal, the issue is that sometimes between updates, the same files are replaced over and over, on an cumulative package it only stores the most recent one. Doing this with Little Big Planet GOTY Edition updates, for example, I managed to save quite a bit of space doing this, all update packages for it are roughly around 1GB in size in incremental format, whereas it needs only 230MB in cumulative.
GT5 XL Cumulative Updates from 2.01 to 2.10
Alternate link:
https://www.4shared.com/file/wRgWtBDmiq/BCUS98114-CUMULATIVE_UPDATE_21.html
GT5XL Update 2.11
Alternate link:
https://www.4shared.com/file/cjJixIt9iq/BCUS98114-UPDATE_211.html
GT5XL Update 2.12
Alternate link:
https://www.4shared.com/file/L20TP28bea/BCUS98114-UPDATE_212.html
Instructions:
Copy these pkg files on the root of a USB drive, meaning that you cant place these files on any folder or the console will not find them.
Start the game at least once offline for it to install the game data required from the disc then quit the game.

On a CFW console, just click on Install Package Files, Standard then choose these files in order. Click on the 2.10 first, when finishes, click on 2.11 and then 2.12 if you need or want. On a console with HEN the process is mostly the same, but if you just click on Install Package Files directly after turning on the console it will give an error. You need to start HEN before, after that you repeat the same steps above.
These package files are for Gran Turismo 5 XL USA. I cant upload and repackage every single version of the game out there, so it will not work on versions from other countries out of the gate. The SKU code on the packaging needs to be BCUS98394 or BCUS98114 with the 1 number on the side of the box of the game. Different codes, different numbers (or even the absence of numbers, like a ALL symbol) mean that your game is from another region. Even though the PS3 console reads games from all regions, the updates are region coded.
Why you didnt upload all updates?
Not needed because it mostly removes stuff and makes GT5 mods useless.
Why you didnt embed these 2.11 and 2.12 too?
Because I am an idiot and didnt found these files on my storage when rebuilding the package.