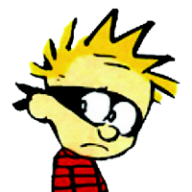 Joined

May 1, 2006
Messages

635
Trophies

2
Age

30
Location
Website
XP
Country
hi everyone.
SHARED GOOGLE DOC FOR LISTING PROGRESS :
https://docs.google.com/spreadsheets/d/19O3nOuo9E29GVSYsyODy37sq_TBbKYyfZSBIHR2X2xI/edit#gid=0
as some of you may know i've put a lot of work into REing the 3DS's GPU so that it can be used for homebrew (as have others, such as staplebutter). we've made great progress but there's still a long way to go. one way we've been able to RE the hardware is by looking at the software that interfaces with it, and the software that runs on it.
to put things simply, the GPU is programmable and can run things called shaders. shaders are made of a bunch of instructions, and we've so far identified every single one we've encountered. however, we can't be sure that we've found every one of them. one way to gain confidence that we have/haven't is simply to look at a bunch of games' shaders. however, i only own so many games, and the same goes for everyone else working on this.
so what i'd like is for everyone
capable of decrypting 3DS roms
to pitch in by looking into the romfs partition of the games they own and letting us know what they find.
all you need to do is decrypt your games, extract the romfs partition, search it for shader files and run those files through aemstro. then, look at aemstro's output and specifically search for the string "???". if you find it, let me know what game it was and what the filename was. it's that simple !
finding the shader files might be tough for some games. if you're not sure whether you've found them all, please reflect that on the google doc sheet.
easy ways to find shaders :
- just run aemstro on the decrypted romfs blob (it will take a while but should find any uncompressed shader in there !)
- look for .shbin, .sbin, .bch, .bcsdr, .bsm files in romfs
you can find aemstro here :
https://github.com/smealum/aemstro
. you'll need python3 to run it.
this may seem like a trivial task, and, well, it kind of is. however, it has the potential to be extremely helpful. if this works out well i'd love to crowdsource the search for more things in 3DS games in the future.
thank you for your time and help; let me know if you have any questions.