GBAtemp E3 presentation writeups 2012- Sony​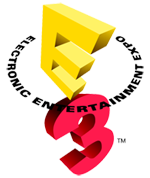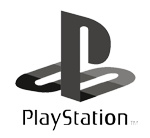 A write up from GBAtemp of the E3 2012 presentation from Sony. Sony had a presentation we think but even though we took notes this could be difficult to recall much of great interest. As best we could see they did not even have the excuse of making it "for the shareholders" either. Choice quote of the presentation "dedicated motion gaming enthusiast".[/p]
The hardware and extra features
Playstation suite
which was announced last year with the intention of taking Playstation to android (it went the other way and brought android games to the Vita) looks like it is being reaffirmed as an effort to get things on mobile phones with the branding now being "playstation certified". Among the playstation certified devices (which include mobile phones) it should be noted they appear to be partnering with
HTC
.
Assassin's Creed 3
has a vita bundle if you are so inclined (clear wifi unit).
PSN plus has been doing a rental/library type option where you pay for PSN+ access to gain a library of games for as long as you have PSN+ access which is a bold move but one rarely seen in games (music and film did OK with it when they tried it and given the shelf/"useful" life of modern games is frequently shorter than those it could work even better). This is set to be expanded with 12 games set to appear in the coming week.
Vita streaming functionality is being extended to include
youtube
(known before E3),
Crackle
and
Hulu plus
and Sony are also doing a
Music unlimited
service along similar lines which seems like it is coming out on just about everything.
Turns out we were wrong calling E3 2012 the year of the bow as it really seems some form of dual screens/tablet/phone hookup is the order of the day. Also there is some called "cross controller DLC" whatever that means (granted that is a better term than transfarring from last year).
[/p]
The games (all 6 of them)
The presentation kicked off with a musical montage that ran for quite a while. Granted there were worse earlier on.
Quantic Dream who were the creators of Heavy rain were trotted out to demo their new game
Beyond - Two souls
Set in a small American town the trailer starts with the player character sitting silently in a police station seemingly breaking a cup with telekinesis before a swat team descends upon the scene. After this it is action explosions montage time. The game seems to be set over the course of 15 odd years in the lifetime of the character which might prove interesting on the character development front.
IRC quote of choice
" When your highlight is announcing your voice actor..."
Playstation all stars battle royale
Sweet tooth, Kratos, Sly cooper and Fat princess got thrown into a energy bar buildup KO scored brawler. Did not look anything special but it looked to be an earlier demo than might have been ideal.
Bonus characters being the Guy from uncharted and big daddy from Bioshock
It did seem to have the option of being controlled on a Vita.
Vita
Call of Duty Black Ops declassified
A standalone entry to the Black Ops franchise. Nothing much was said though.
Assassin's creed liberation
30th October this year and a bundle to go with it.
Another standalone game for a popular series and this one featuring a different character for parts of it at least. Looked to be a slightly cut down version of the console version although how it will play out is up for debate (there were signs towards it working and it not)
Assassin's creed 3
There was also a ship simulation that looked to be more than a token minigame and that ended with a cutscene of boarding the boat.
Unlocks apparently exist between the versions of the games and the consoles and all sorts of things like that.
Far Cry 3
Not much more was mentioned about the single player (previous presentations took care of that) but 4 player co-op is apparently on the cards and looked to be fairly well executed.
London studio were wondering "what if a book could come to life"
Wonderbook
which is an augmented reality book using the PS Eye was what resulted. A few books have been announced with
Diggs nightcrawler
being one but the big one (and one that a good deal of the presentation was given over to) was "
Book of spells
" which is a
Harry Potter
themed book aimed at teaching kids magic as they might in the books/films and reading at the same time. Although it failed to enthuse on IRC for the most part it might be said it was augmented reality done right. Certainly one of the more complete/non token augmented reality offerings.
Autumn 2012 is the release timeframe.
A new God of war game going by
God of war Ascension
was shown.
This one did show some gameplay and did so for a while but other than a continuation of the god of war engine there is not a lot that can be said. It appears there might be some time/restoration powers available at points though and it has not really been experimented with for a while in games like this so it could be good.
12th March 2013 is the release date that has been pencilled in.
That last of us
Uncharted (the same developers made this) with somewhat more likeable characters seemed to be it (granted with a lesser emphasis on climbing in the demo at least). Although the graphics and gameplay that were not that much alike we were reminded a bit of the recent downloadable game "I am alive" as it too featured a character wandering through a ruined cityscape with a distinct lack of ammunition except here in the demo at least you have a partner that although a hazard to herself looked like she might be quite useful at points.[/p]
With Microsoft not embarrassing themselves as much as they have done is it likely to be Sony that "loses" E3 or did they have something worth showing?[/p]