Emulate the Planet!
OP
Former Staff
Joined

Jan 3, 2008
Messages

10,578
Trophies

0
Age

46
Location
Website
XP
Country
Welcome to the 29th issue of the GBAtemp Recommends Revival Project! This project is a weekly feature where we share our favorite games and applications with you. The things we recommend may be "old school" titles, a Homebrew, a ROM hack, sleeper hits, an application, etc, but one thing's for certain, we think they are fantastic and deserve your attention!
GBAtemp Recommends!
NHL 95​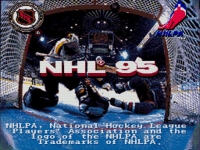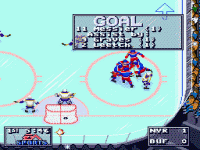 NHL 95 was an ice hockey game released for various platforms towards the end of 1994. The game built upon previous installments in the series by offering new enhancements and game play elements. The most noticeable improvement to the Genesis version was a graphical update, which included new character sprites and smoother animations. New game play enhancements featured drop passes, fake shots, and a defensive maneuver that allowed players to drop to the ice in an attempt to block shots. While each new update was a welcomed edition, it was the ability to create, trade, sign, and release players during a complete NHL season that enticed most gamers.

NHL 95 included a notorious goalie fake shot that made it extremely easy to beat the automatic goalie. Players who were able to dominate others had to master the manual goalie controls, which made it possible to have incredibly long shutout streaks. The game featured many individual player stats which allowed gamers to tweak a perfect scoring line, as well as a skilled defensive line. Thanks to word-of-mouth and local neighborhood competitions, by the end of 1995 this game became the hockey game to have on the Sega Genesis.

Each installment of the NHL series from EA Sports have offered elements which appeal to different gamers. It was NHL 95's full season and smooth manual goalie controls which appealed to me. Those among us who continue to enjoy old hardware will be pleased to learn that NHL 95 can be purchased for under a buck! If you do decide to give it a play make sure you bring a friend along, the verses game is where this gem truly shines.

Genre:
Sports
Type:
Retail
Release Date:
Oct/Nov 1994
Developed by:
High Score Productions (Genesis)
Published by:
EA Sports
System:
Genesis
If you enjoyed this weeks edition of GBAtemp Recommends! please leave a comment in the thread. This helps us monitor feedback and ensures we keep posting these articles in the future.
Official GBAtemp Recommends! Mini-Page & History