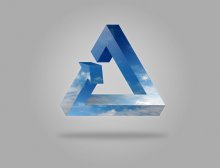 ​
UPDATE 23/09: we are now in temporary mode. The migration is in progress. Have fun and make sure to read the message below if you don't know what's going on!
Dear Tempers,
In the coming days, GBAtemp is going to perform the long awaited upgrade to Xenforo 2, which will bring forth a ton of exciting improvements and new features. This operation will be long and complex; it will span over several days and mobilize our entire team.
Normally, we would take the site offline and perform the upgrade behind the scenes, and offer you the usual 'maintenance' page while you wait. But considering how long this operation will take, we have decided to keep the entire site and forums online, except it will be in '
TEMPORARY MODE
'.
What's the (GBA)TEMPorary mode? While we perform the upgrade, anything and everything you post, edit, or contribute to the site in any way, will be lost once we finish the migration.
Later this week, we will be making a snapshot of the site and database
We will start displaying a 'TEMPORARY MODE' banner at the top of the site, on every page
We will be working hard behind the scenes to finalize the migration, which will take a few days
Once we're done, GBAtemp will be available in its new form, and all the data will be back to where it was earlier this week. Anything you posted or edited while the site was in TEMPORARY MODE will be gone.
An announcement will be made after the migration with more information on the new features and improvements. If you're confused, feel free to ask questions here and we'll keep an updated FAQ in this thread.
Frequently Asked Questions (FAQ)
Q. Are we in TEMPORARY MODE yet?
No, it hasn't started. When it starts, there will be a very obvious banner at the top of every page.
Q. When is it starting?
If all goes well, later this week, but we are rehearsing at the moment so we don't know the exact day it will start.
Q. How long will it last?
It could take up to several days. We will keep you informed.
Q. What is the TEMPORARY MODE again?
When the TEMPORARY MODE is enabled, everything you post, edit, delete, will be gone after we complete the migration. That's because we have chosen to run the upgrade based on a snapshot of the database rather than to run it "live" which would require turning the site completely offline for several days.
Q. After the migration, will GBAtemp still be the same as it was before?
In terms of data, everything will be the same way it was before TEMPORARY MODE started. In terms of features, some minor features will no longer be available such as theme colors customizations (we may bring these back but it will take time so you may want to make a record of your current customisations). Also, please note the Game Center will not be available immediately after the migration, it will take some time until we can rebuild the add-on for XF2. Nothing else will be missing. But there will be plenty of new cool stuff!
Q. What can we do while the site is in TEMPORARY MODE?
You can do everything you would normally do, but keeping in mind everything you post will be lost. So make sure to save anything important to repost it after the migration. Please stick to the rules, we understand you might be tempted to turn the entire site into the EOF, but it would just make our lives harder. Any serious violation of the rules will result in a warning/suspension/ban that
will
be carried over to the migrated board.