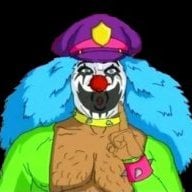 MENUdo Afficionado
OP
Member
Joined

Nov 18, 2008
Messages

2,209
Trophies

0
Age

31
Location
Website
XP
Country
EverlongNDS and I were talking about a great idea. What if someone could make a homebrew application specifically for browsing GBAtemp?
Features:
-When you start up the app, it asks for your sign-in info and your connection method (automatically connect from firmware settings or manually connect)
-Top screen has buttons to go to your portal, the forums, reviews, your inbox, etc.
-Bottom screen loads your topic.
-The most recent Wiki and Portal additions get downloaded as soon as you log in for offline access at a later time. (Download to /GBAtemp on your card or something) (Delete Portal additions older than a week but keep all Wiki additions) (Each new version of the app, include more recent files for the Wiki to save on download time)
-On the bottom screen, the portal would load but all the headings would be in collapsible boxes (Just text and scaled-down images to make things incredibly fast). Just tap Show to show the contents of the respective heading.
-In the forums, have them load as normally as a web page would load in a
DS
browser. Strip photos (strip icons and avatars anyways and scale down photos included in thread posts) as they are pretty much unnecessary.
-To
switch
between the contents of the bottom screen and the buttons to go to other places in GBAtemp, hold L or R (right- and left-handed compatibility

)
-To scroll up/down, use the up and down buttons. For pages with lots of content, the longer you hold up/down the faster you scroll. For left-handed compatibility, make X and B do the same thing as up and down.
-To go back a page, press left. Alternatively, you could also press Y to do it.
-To pop open an options menu (same sliding effect as the menu in
DS
Reader?) (options such as language select), press right or A. Press the same button to close it.
...And that's all we could think of for now. Well, what do you all think? And can someone take a swing at trying to make this? Both EverlongNDS and myself have next to no experience making homebrew for
DS
.
EDIT: I caught this before someone else did. To type a post, the forum screen would
switch
to the top screen and a keyboard would appear on the bottom screen. Once you clicked Post, the forum screen would go back to the bottom screen and the navigation buttons would return to the top screen.