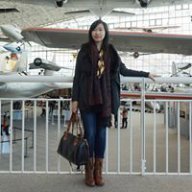 Joined

Dec 6, 2014
Messages

8
Trophies

0
Age

30
Location
XP
Country
Hello there, I purchased by 3DS back in 2014. My model was in system 4.4.0. Back then I used Gateway flashcard and mostly every game worked like a charm, but these days a lot of the new ones just won't work. I googled and found out that there was a new custom firmware called Luma and I figured, maybe I should try this. I haven't been playing the console for a long time and thought that this will change things up.
So I followed the
tutorial
down at 3ds.guide. I backed up the contents of my SD Card, which has the Gateway launcher.dat in it and my save datas.
Then, I followed the
tutorial
and copied all the required files, including a new Launcher.dat, which overwrites the old one (the Gateway one).
I'm about halfway through the
tutorial
now and it prompts me to update the system.
I got scared coz before when I was installing Gateway, they warned me that if I update the system to above 4.5, I wouldn't be able to use the flashcart anymore. I tried switching SD card (to the one which contains all the old data before it was added with B9S and Luma datas), but the 3DS just doesn't want to start.
Note that I went throught the tutorial to copy EMUNAND to my SysNAND, but halfway through the tutorial something didn't add up. I was told to:
Hold (R) and press (A) at the same time on 00030004 to select the folder, then select "Copy to 0:/gm9/out"
but I couldnt find the '0030004'. Instead I found '0030005' and '003000f' and copied both instead of the stated '0030004'.
When it prompted me to
Navigate to [E:] EMUNAND VIRTUAL
I couldn't find the option. I didn't mind not having all the files and saves from my Gateway so I just went through to the next steps of the tutorial.
So, I updated my system.
However, after I try to finish the installation, I got an error. I am having an error installing it on the stage of installing CIA files through the FBI homebrew application.
FAILED TO INSTALL CIA FILE
RESULT CODE: 0XC8E08001
LEVEL: STATUS (25)
SUMMARY: INVALID ARGUMENT (7)
MODULE: AM (32)
DESC: <UNKNOWN> (1)
1. Is it possible to undo all this and use my Gateway flashcart back?
2. I thought my only option was to finish the tutorial and install Luma? Does this mean after installing Luma I can never use Gateway flashcart again?
3. If i have to install Luma, how to finish installing it?
Thank you!