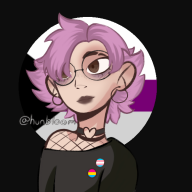 Just your friendly neighborhood Transbian.
OP
Former Staff
Joined

Aug 29, 2008
Messages

6,258
Trophies

2
Age

39
Location
Website
XP
Country
I know the vocal majority of gamers including me hate the way that gaming has went so far. FPS this, brown and bloom that, etc...

But this won't last forever. Just look at the gaming trends. The gaming world seems to be on a constant ebb and tide.

Examples!

Atari age: Just getting their feet soaked, didn't have much of a pattern besides product placement games and maze/arena games

NES age: Platformers. Platformers everywhere.

SNES age: Mascots were the largest thing here, and Platforming still going strong, but the rise of RPGs starts in this age.

PS1 age: You got TONS of RPGs flooding the market here, on all platforms. Platformers are on the way out the door. A few FPS games are released during this age.

PS2 age: Still tons of RPGs on the PS2, some on the GC, but FPS starts the slow creep to the top on the Xbox. Platformers still cling to life on the Gamecube

360/PS3 age: FPS all day err day. WRPGs are still going strong, but JRPGs are showing the signs of death. Platformers are officially dead except for Wii and handhelds.


So it's easy to conclude that FPS games will make their slow creep into the ether as well, while something else takes it's place.