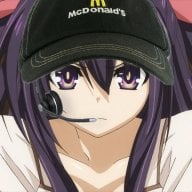 Joined

Jan 21, 2017
Messages

32
Trophies

0
Location
Website
XP
Country
Hello guys, I hope you're having a good day.
This time I have a problem with my Wii, I wanna change it to a JP Wii with Any Region Changer (ver 1.1b) but I have some strange a*s error that displays before it boots (see picture (if you can't read, it says:
"
Identifying as SU... Error ! ES_Identify (ret = -1017)
Initializing Filesystem driver... OK !
Error! ES_OpenTitleContent (ret -1026)
")
After passing the message, I can still use Any Region Changer and I changed my keyboard to a japenese one so I would be able to give a japenese name to my mii
I was going back to ARC and thought "why not making my Wii a JP Wii ? Would be fun !", the problem is (I think) the error it gives me before it boots (see second picture), I still can boot it tho, but it always give me this weird red message to the top of the screen (see second picture) (if you can't read, it's written "
WARNING/ AREA/SysMenu MISMATCH!
")
(Maybe) useful infos:
My Wii is a PAL Wii which has 4.3E firmware, I have a Lexar 4GB SD Card (the one you get with a brand new o3DSXL)

Thanks in advance ^^