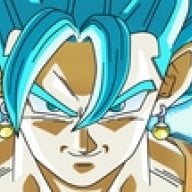 Joined

Jan 1, 2017
Messages

51
Trophies

0
Location
XP
Country
Hello. I got a R4i SDHC 3DS the other day and started using it on my old good DSi XL which i find more enjoyable to play on than on my 2DS.
The problem is, I noticed 1 vertical line on the top screen. Its like from top to bottom on the top screen, a pink line.
Then I started messing around by squeezing the screen to see if i could find a sensible spot on the screen to eventually fix the line. Nothing.
After a few hours I noticed another line appeared on my screen. This time, a blue line, right by the other line.
Now I have 2 vertical lines and I would like to be able to fix this before it gets any worse.
Also, I noticed the lines change color depending on the color of the image that is showing up. With a black image they go grey or something like that.
Also noticed that moving the lid back and forth makes the 2nd line appear and disappear.
I'm guessing its a wire problem, I just want somebody else's opinion on the subject.
Only happens on the top screen. Bottom is fine.
I have some pictures to make it easier to understand.
What do u guys think I should do to fix it ? I don't mind opening it and disconnecting and reconnecting the wires. I just don't have the tri wing screwdriver at the moment.
Thanks.