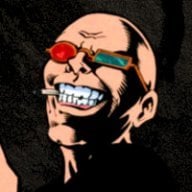 Well-Known Member
OP
Member
So to my understanding you can downgrade your browser so that you can run the spider exploit on the old 3ds. But is it possible to use the same method to downgrade the browser on the New3ds emunand so that it can allow for spider hacks?
The reason I'm asking is that I have never seen the question asked and am having a hard time finding any direct
tutorial
on how to do the process for the old 3ds. Now I think the answer to my own question is no, for the reason that Nintendo's solution to the problem is packaged with the New3ds and thus won't work regardless of browser version. But does anyone have more info or ideas about this possible solution?