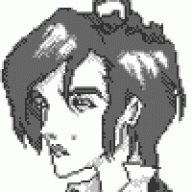 Well-Known Member
OP
Newcomer
I'm giving my Wii U as a gift to someone in my family, they don't know about the homebrew, and I don't intend to tell them. I don't want them to run into any trouble. They're not interested or savvy enough to download homebrew or games, or
block Nintendo
's servers through their router.
From my understanding, all the exploit's files are on the SD card, and none of the Wii U's firmware was overwritten, is that right? So basically the web exploit tricks the Wii U into temporarily reading Loadiine from my SD, while thinking it's Mii Maker?
I don't want them to try to format it and get bricked, or get banned from Nintendo's servers or anything. If I just remove the SD, do a system format and update, will it be like a new Wii U, or is there some risk involved for them? Would I be wiser to buy a new one?
Thanks in advance, don't spank my ass too hard, I know I'm an idiot