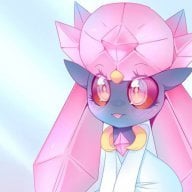 Joined

May 30, 2013
Messages

60
Trophies

0
Age

22
Location
XP
Country
first off, i've heard neogamma is outdated but i dunno what else to do. is there something i'm missing?
i used this tutorial to help me run backups of ssbm because my original disc is screwed.
i installed dios mios a while ago before i could get a hold of any discs to burn games on but had no luck so dios mios is kinda just... rotting on my wii now.
i have the correct ios and everything but when i go through neogamma, neogamma loads, then dios mios comes up and tells me "fatal error apploader size is zero!"
as you can see in the video, the guy doesn't have dios mios so he isn't having this issue.
after that error, i tried deleting all my files relating to dios mios on my sd card but that didn't work, i got the same error, and now that i think of it it was probably kind of pointless lol.
how do i get rid of or overwrite dios mios?
sorry i'm kind of a noob but i'm trying my best. any help is appreciated, thanks so much!!
edit: oh yeah i tried it with the GC backup launcher, does the same thing as neogamma.