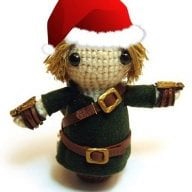 making notes on everything
OP
Member
Joined

Sep 8, 2009
Messages

8,076
Trophies

0
Location
Website
XP
Country
Under construction!

(Updated Screenshots following)



P
atch Status:
The 100% Patch was released on 22nd of June 2015, with a 1.1 following on 27nd. We strongly urge you to use the 1.1 Patch. You can download it at the Translation Blog linked below.
Translation Blog (The patch was released on June 22nd)
Operation Decoded Twitch Account
We recently started streaming on Twitch and showed some extra content we managed to add to the game.
The next stream is gonna occur on the 24th of July,
where we will show off the BlackAgumon Line we added to the game.
Sneak Preview Screenshots can be seen here:



GAME INFO:
Game Details
Game Name....: Digimon World Re-Digitize
Scene Date...: 2012-07-19
Filename.....: nrp-dwrdj
Platform.....: PSP
Format.......: ISO
Source.......: PSN
Size.........: 32 x 20 mb
Region.......: Japan
GameSerial...: NPJH-50588
Languages....: Japanese
ISO CRC32....: 9E800037
Project Members
Project Leaders:
Romsstar
Sporky McForkinspoon
Translators:
Romsstar
onkeikun
Programmers:
CompCom
Romsstar
StorMyu
Roxas75
Editor
:
Sporky McForkinspoon
Kalker
Kalyn
Darian
Graphics:
HelloWinter
Romsstar
Mike Dixon
Playtesting:
Aniel
MeGusta
Rai
Zerofire
Special Thanks:
Rui Yamagata
Dragonlord
Philip Roozendaal
Everyone else I forgot to mention