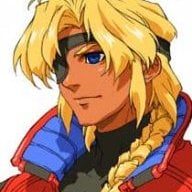 Crazy Cool Cyclops
OP
Banned
Joined

Feb 16, 2017
Messages

2,696
Trophies

0
Age

26
XP
Country
So, I have two Nintendo Switches. One clean one with all legit games that I bought with my hard-earned money. The other being essentially the Homebrew/Emulation one that runs RetroArch until either it gets to where I like it to or until Lakka gets...all of the other, more basic benefits the former has.

Anyways, I left the dirty one in RCM mode as I was trying to transfer a lot of files, reorganize some stuff, and do some other things before plugging the SD card in and running the CFW. What I didn't realize and know until I looked it up later while at college (where I didn't have access to a computer with all of the Nintendo Switch stuff set up to send the payload and all that), was that, while I had my Switch running in RCM mode on the side (it took a lot longer than I thought it would to do the stuff mentioned in the previous sentence, and I had my Switch plugged into a portable battery to charge it like I normally do), is that for whatever reason, Nvidia, Nintendo, or whoever the fuck programmed everything in RCM mode set it so that RCM mode couldn't accept a charge, or it would, except that it would be really slow, or something from what I gathered looking at the autoRCM PSA thread. I had the Switch in autoRCM because I think I was trying to update the FW to 5.1.0 (which was, according to one post in these forums, the most optimal FW to be on for everything right now. I tried some of the homebrew like the Doom port and the Outrun one by MVG and it kept crashing the Switch). Now, I turned autoRCM off, put the microSD card into my Switch, and booted it into CFW. Thing is, upon doing so, I got a warning that my Switch's battery life was knocking on Heaven's door, and went to plug it into the one Switch dock I currently have.

Which leads me to where I'm at now, with a Switch that doesn't seem to charge, and, when I connect it to my main desktop PC, TegraRCM isn't saying "RCM OK!" I've heard that it could take up to two days of charging to get the Switch to boot back up out of this situation even though it did boot into Horizon when I went to push the power button to put it to sleep and quickly scrambled to insert the Switch into the dock slot.

So, based on the information up here, am I stuck with a dead Switch until I get a USB-C to USB-C PD cable from Amazon (as according to an update in the aforementioned PSA thread) or have to replace the entire Switch battery with a reliable one that lasts longer if there's an option for that out there?