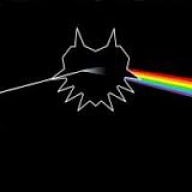 Well-Known Member
OP
Newcomer
Joined

Sep 2, 2015
Messages

85
Trophies

0
Age

29
XP
Country
Hello all and today i would like to go over installing a custom theme to you psvita, this theme will survive data base updates, reboots, but to applying another theme and switching back.
So what we are gonna do is take advantage of the psvita and how it handled themes. So as according to hackinformer:
http://hackinformer.com/PlayStationGuide/PSV/INFO_THEMES.html
the psvita de-cyrpts a theme when it is applied. so using that logic if the files are named the same, you can one for one replace them on your memstick
The location of these files is,
so you have 2 options, copy the files on the device to a computer using FTP and rename your icons to match the ones you dumed, or using that same FTP start renaming your files to match the ones on the theme on your memstick.
I prefer to back it up beforhand. afterword simply transfer the "new"theme using FTP simpling replacing the files on transfer
Reboot the system when done and the theme will no stay presisntant because the vita is using a them it thinks you legitimately own those icons in that theme.
DO NOT CHANGE YOU THEM OR IT WILL UNDO YOUR CHANGES, YOU CAN ALSO REPLACE THE BACKGROUND .AT9 I HAVE YET TO TEST REPLACEING THE THEME.XML......IT MAY ALLOW FOR USNG OF A THEME WITHOUT HAVING TO RENAME THE FILES
****************EDIT********************************
Here is a link to the them I used. I did not create this theme, just used it:
https://mega.nz/#!615RyJjZ!QYfB74nqN-9j-Fw0akWUVGfmYr0M4qxqt0XCAksrqew
THE EXAMPLE.AT9 IS JUST A TEXT FILE THIS IS NOT THE NAME EITHER FOR THE .AT9 THAT MIGHT BE IN YOUR THEME. THAT AT9 WILL MAKE YOUR THEME GO SEILNT UNTIL YOU CHAGNE THEMES AGAIN.