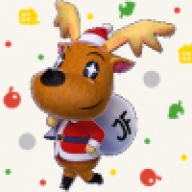 Well-Known Member
OP
Newcomer
Joined

Mar 19, 2015
Messages

63
Trophies

0
XP
Country
Patch Link
Patch Link 2
Overview:
This is a rom patch which reskins every pokemon, and all their forms for Pokemon Omega Ruby and Alpha Sapphire. The main game is unaffected by this patch, which is intentional so it can be combined with other rom edits if desired. [It will remove any pokemon model/texture edits or correct switched files in them however.]
This patch is purely aesthetic and will not affect your save data, or the legality of pokemon obtained in any way. Every pokemon, mega and form has been editted to some degree. Some are a simple subtle underlay to add some realism to aspects of their design; others are fully recoloured and textured to look rather different. No models have been editted, only the textures.
Pictures:
If you want to see more, I have a ton of in game pics on
jinglefruit.tumblr.com
, and
jinglesdex.tumblr.com
has an in editor showcase of designs (mostly early versions of designs), and will be posting the pokedex in reverse order from today.
Homebrew/hans set-up:
1) Set up homebrew if you haven't already [
guide for 11.0
] and install braindump [
download
and extract to SD card]. And download the pack hack [
download
] and this retexture patch [
download
].
2) Open homebrew and run braindump on your copy of Omega Ruby or Alpha Sapphire. (this will take a while, make sure your 3ds battery is charged)
3) Use the romfs extractor from the pack hack on the romfs file created. If a .cxi file was created instead remove your version of braindump from your sd card and download it again from the above link.
4) If you intend on using any other rom edits with this patch apply them to your romfs now, then;
5) Open the retexture patch folder and drag the romfs_ folder inside it onto your newly extracted romfs_ folder from your copy of the game. Allow it to replace the conflicting files.
6) Run the romfs builder in the pack hack, and save the file to sd:/hans. (if there is not a hans folder on your sd card root make one, do not save to the hans folder inside the 3ds folder!) Name the file with the 8 digit code corresponding to your game version and region (the last 8 digits of the braindump folder name) and add .romfs to the end. If you don't know it and changed it, you can open hans and pick your game and when you switch "Romfs -> SD" to yes it tells you the code needed. eg. For my European AS game it's 0011c500.romfs.
7) Open Homebrew and click hans and select your game. Make sure the region is correct and switch Romfs -> SD to yes. If you want to skip being asked this everytime you load the patched game switch save configuraton to yes too. (holding L will override and bring up the menu if you have this set to yes.)
Please be aware everytime you wish to load the texture pack you have to open the game through hans. It will not save to your gamecard.
Future plans:
Though I am now going to take a break from working on this, I may return to it and edit all of the shiny versions of pokemon to add more options. Currently they have been left as they are.
I may also try to get the overworld models / sprites to match any recoloured pokemon.
Playthroughs:
If anyone does a let's play with this patch, send me a message and I can list it here if you want.
Special thanks:
Roselia-thorns
/
Viva-xocolatl
on tumblr for region/version testing, providing a completed savefile for checks, and helping to check everything. You were a fabulous pink hunter.
Trainboy2019 and Bidoofguy on GBAtemp for the Registeel, Braixen and Delphox help when Ohana3DS was having moodswings.
Smealum, Yellows8/plutoo for consistantly providing the world with homebrew / hax.
Asia81 for all the ORAS info and existing in every corner of the internet with info and suggestions.
Everyone for not pointing out this is 3 months later than I intended.
Thank you!
Patch Link
Patch Link 2