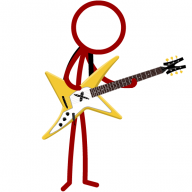 all the world needs is me
Member
Joined

Apr 22, 2011
Messages

1,627
Trophies

0
Location
XP
Country
Alright, so we've seen the WiiU yesterday on E3, then suddenly the whole world complains:
1. "What a gimmick!"
Sorry if this is insulting you in any way, but whoever says that's a gimmick is an idiot. Gimmicks are what makes gaming special. What do you want to see at E3 then?
Any improvement will be called a gimmick in your opinion.
If Nintendo just came back with a normal Wii with better graphics, you'd say "Oh that's just a stupid gimmick! What a fail, Nintendo!" Seriously, cut it out. Everything is a gimmick to those that think the WiiU's concept is a gimmick.
2. "The controller would be horribly uncomfortable!"
Guys, this is
Nintendo
we're talking about. At the launch of the Wii, everyone thought the remote was a brick. Literally a brick. What happened then? It turned out to be great. Very comfortable grip, attachable nunchuck, customizable gameplay, etc.
I mean honestly, don't you think that a company as big as Ninty would study that stuff well? I'll bet to you that if you were there at E3 and tried the controller, you'd take your words back. Alright, maybe I'm being too much of a fanboy. Ignore the previous 2 sentences. All I wanna say is that you really have no right to judge how comfortable something is without even trying it.
3. "Wasn't Nintendo the type that didn't care much about graphics?!

Don't be another Sony, Nintendo."
Nintendo really didn't care about graphics, and STILL doesn't. Apparently a good fraction of the world does, so it's Nintendo's job to ensure that their console is suitable and can be bought by all sorts of gamers. Even if you don't care that much about graphics yourself,
why COMPLAIN if they give you BETTER graphics?
Sure, you might not care much about graphics, but there's NO WAY on earth better graphics is a bad thing. Just appreciate Nintendo's effort.
Wow, I really needed to get all that said. So many people all over the internet are complaining and complaining. Cut it out, and cut Nintendo some slack! I'm pretty sure they know what they're doing. Thanks for listening guys, and I hope some of you agree.