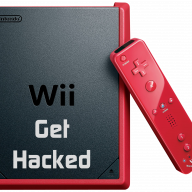 Joined

Apr 12, 2009
Messages

5,920
Trophies

0
Website
XP
Country
Ok, here's the deal. I really want to put to the test of adding the GC ports to one of those new wii's that does not have the GC ports.

Here's what I will do; If you send me your new wii (it has to be one without GC ports) I will add the GC ports to it. All you pay for is just the shipping, which will be between $10-$20 depending on how you send it.

There is no harm that can be done to your wii with me trying this. I just want to prove that it is possible. But as a fail safe, if I somehow ruin your wii (which just wont happen) then I will send you one of my working wii's in return and all of your data will still be in tact.

If you need more info then please ask here. If you really want to do it then just send me a PM and I will give you my shipping info. I will only do this for US users (unless you REALLY want to pay a lot more for shipping).

Get the word out. Ask anyone who may be interested. All I need is just the console itself, and an SD card in case I decide to make a fresh NAND backup before I mess with anything.

So for just the cost of shipping both ways you can get your new wii to have GC support from controllers and memory cards. Thats quite a great deal.

UPDATE: A few of us were talking about the idea of accepting donations for this project, but since I am not one to ask for donations I figured I could still give even more back to the community and make it so that everyone who donates gets entered in to the contest/lottery. With that money I can go and purchase a brand new wii. After I'm done doing the mod and whatever else I do I will have a name randomly selected (on video to show that it was not rigged in any way) and the name that gets drawn will get the wii.

What do you all think about that? Please vote in the poll.