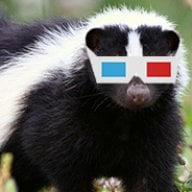 Well-Known Member
OP
Newcomer
Joined

May 19, 2017
Messages

63
Trophies

0
XP
Country
Hi, in the process of getting a 3.55 OFW CECHA01 from a friend and I had a few questions before I make the final purchase. I've attempted to ask several people in the PS3 scene these questions and haven't had any responses as of late, I'm hoping GBATemp can help me here.

I'm mainly looking to get a system that can play PS1, PS2, and PS3 backups off of an external drive. Over the last few days of researching the subject I've found several things that I need explained, below are those things.

1. It seems that PS2 games can't be played on an external drive but can be on the internal drive, does that still hold up today or can PS2 games now be played on an external drive?

2. There also seems to be two sides of information on formatting an external HDD, some say that you can play games/ISO's just fine off of an NTFS HDD and some say you have to format the HDD to FAT32. I'd like to be able to keep it NTFS so I can play PS3 games (and PS2/PS1 games if they now work externally) but I'm not sure if that works or not.

3. People are also saying that if you format the external drive to FAT32 you can split the larger games up and still play them, then, others say splitting them makes them unplayable. Which is correct?

4. Some people have stated that in order to play games off of an NTFS HDD you have to have a Cobra CFW, if you can play games via an NTFS drive can it also be done with Rebug?

5. Can Multiman create ISO's onto external drives, many users in threads have been saying it can only create an ISO to the internal drive.

6. Can Multiman successfully extract the files from PS1 discs since they are made up of different files? (.ecm, .bin, etc.)


Will have more questions for sure, these are the big ones.