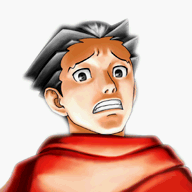 Joined

Sep 13, 2009
Messages

15
Trophies

0
Age

27
Website
XP
Country
First off, let me tell you what i'm working with:
-Western Digital 250gb Portable Hard Drive model WDE2500E1MSBK-01 (200gb partitioned to WBFS) Also, couldnt find it on the compatibility list... Maybe the problem?
-Wii (ver 3.2E) running the latest homebrew channel
-Configurable USB loader
The loader opens, then says:
Fat32 Mount: SD (standard)
[+] Mounting Device, please wait...
(30 Second Timeout)
It then counts to 30 and says:
ERROR! (ret = -6)
Make sure USB slot 0 is used. (The one closest to the edge)
At first, I thought I had my hard drive connected to the wrong USB port, so I changed it. Still got the same error.
So, I decided to search it up. I wasnt really able to get a straight answer anywhere, but I did find something called the swap trick, where you plug in an un-partitioned USB and wait for it to say no WBFS found, then unplug it and put you're regular hard drive in, and it will work, so I tried that.
I plugged in my 4gig USB and waited. It still counted to 30 and gave me the same error message as before.

At this point, im completely out of ideas. Any help would be greatly appreciated.
[EDIT] I fixed it. Just updated the CIOS to the latest version.