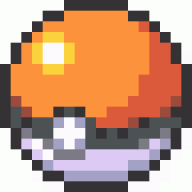 Well-Known Member
OP
Member
Short version: Need data install data from memory stick so I can copy it on to mine
Slightly longer version:
Ok, so I bought Kingdom Hearts: BBS. It's the retail copy. UMD. Meaning that without install, the load times are hell. When I try to install the data, I get an error, because I'm running a CFW (I assume this is the problem because everywhere I've read, everyone is saying that this is the problem). So I figure that if I could simply get the install data on to my PSP, I could work around this issue.
If anyone would be so kind as to share, that would be great, thanks.

edit: Also, if it doesn't work that way, then sorry. (Though I'm pretty sure it should work...)