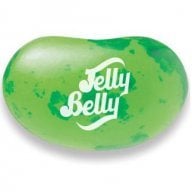 Well-Known Member
OP
Member
Joined

Dec 9, 2015
Messages

692
Trophies

0
XP
Country
Well, here goes. (Not my Switch, a friends)
little story. Was on 5.1.0 (backup from 4.1 I believe). He offline updated to 8.1.0 burning his efuse since it is banned, but forgot to update his SXOS boot.dat. He thought it was then bricked. Restored his nand and bam. Then he made some gpp / gpt changes. And as a result black screen.
I have a backup of all partitions and rawnand. I have restored this. Still no success. (Again the backup is either version 4.1.0 / 5.1.0)
I have also followed a guide to manually recreate the partitions, obtain the keys, flash boot0/1 etc. Manually create the firmware (I did do 5.1.0 not 8.1.0) using the desktop version of Choi.
Does anyone have any advice / help the best way for me to resolve this please?
UPDATE: Full explanation of what's happened so far. Console bricked after manual update from 5.1.0 to 8.1.0 (fuse count 10). User thought console was bricked after trying to load SXOS but forgot to update boot.dat. Restored old nand backup. Black screen completely. GPT reset still black screen.
then I got ahold of it. I have done a manual firmware install following these steps:
https://switch.homebrew.guide/usingcfw/manualchoiupgrade
I now have firmware 8.1.0 installed, I now have a Nintendo boot logo. After this I get a black screen.
So now I have a Nintendo logo the firmware is at least on the switch and it is now trying to load up through the Nintendo bootloader. CFW, also boots to black screen. SXOS/Renix/ Atmosphere. Firmware is in exfat mode with an exfat sd. I tried using a fat/32 sd and the switch will not detect it at all. Nor can I create —noexfat firmware using the above link via pc.
Has anyone got any ideas in regards to the black screen after Nintendo logo please?