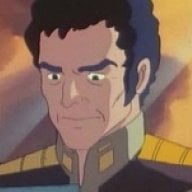 Joined

Apr 18, 2014
Messages

402
Trophies

0
Age

47
Location
XP
Country
This info would have saved me a lot of time. I read in the Gateway manual that any o3DS on 8.X to 9.2 can work with the "preferred" entry point of menuhax+HBL.

Well, 8.1.0-U9 can't. Tried to launch HBL a bunch of times and it always crashes (step 6 on page 6).... You don't even get to the clicking the slider part (which isn't even mentioned in the manual).

I don't normally fix what ain't broke (MSET had been working fine) but I was in the mood for a project, so I did a cart (the game was Story of Seasons) upgrade on a 4.5 o3ds to 8.1 and then tried installing menuhax+HBL. It kind of sucks how one DS game can nuke your DS profile and besides I was feeling bored.

Well, I sure was not bored after that 8.1 upgrade. The blue card was blocked, menuhax didn't work, ninjhax also crashed at the browser, oothax had never worked for me and still didn't. DS Profile was gone.

Setting up rxtools 2.52, H&S injecting FBI in dev mode, upgrading to 9.2 finally got me to where menuhax+HBL works. It's very cool and convenient but I probably would not have bothered had I known I would have to upgrade sysnand to 9.x. So now my o3ds is DS-game safe. Yay.