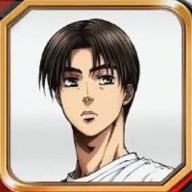 The powers that be
OP
Member
Joined

Dec 28, 2011
Messages

1,527
Trophies

1
XP
Country
So the thing is, I have this piece of background music that I ripped and edited from a TV show because I could not find it anywhere online. The bg music wasn't too prominent to begin with and there were voices etc overlaying the whole music, using stereo inversion techniques etc, I managed to get a good amount of voice from the file but lost a lot of quality.

I like the piece very much and plan on recreating it, I have basic knowledge of music (played the piano a little around 10 years ago) and was wondering which software to use to get the best results, with a decent learning curve.

I have attached the file, don't worry, it's not a virus or anything.