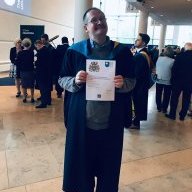 Philosolosophising
Former Staff
A simple to use batch trimmer and SRAM patcher for GBA games. Simply browse to the folder containing the games you want to patch/trim, select the games you want (hold CTRL to multi-select) and hit Patch/Trim Roms! To have your games trimmed simply tick the checkbox marked Trim Roms.
By default the path for the patched/trimmed games is a folder called OUTPUT in the folder you have BatchGBA in but this can be set to a path of your choice.
The patcher also does more than one pass on the game so it should automatically patch multi-game roms.
Download available on my blog here.