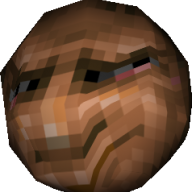 Joined

Mar 30, 2013
Messages

543
Trophies

0
Website
XP
Country
Ok so recently got ahold of a free Xbox 360 S, and found using this guide:
Code:
https://www.reddit.com/r/360hacks/comments/8y9jql/start_here_everything_you_need_to_know_about_xbox/
It's a Trinity Xbox 360 S.
I've pulled my system apart and found the points I need to solder to, but from here things get very messy.
The reddit thread mostly links to this guide
Code:
https://www.se7ensins.com/forums/threads/jtag-rgh-r-jtag-xbox-360-ultimate-exploit-guide.804054/
However most of the links go to some dead team executer website?
From what I understand (although very poorly) is I need to do something to modify the NAND on the 360, then after get some resetting chip in there.
It seems all the nand reading boards and chips go to either a dead link, or an out of stock link. Also seems the
downloads
for the tools are dead links too.
The guide on the above website also mentions using an LPT printer port to do it, which sounds feasible as I have tonnes of boards at home capable of that.
However laughably there was no pictures on the parts and mentioned to solder to some oddly specific switching diode (with of course no pictures).
*sigh* so I decide to go another route and find this video here:
However 90% of the video is just saying "don't buy this/do this because its wrong and a waste of time" and then finds a link on amazon that doesn't exist anymore.
So I'm at a loss wtf to do after soldering the wires to the points, I can't even get to the point of the nand reading/writing part let alone the next step of trying to track down a obscure RGH chip.
I also found a few MVG videos on what you can do with a modded console, but nothing about the process of modding one.
...uhh any advice where to start?
Seems all the old forums guides and products are dead in 2021